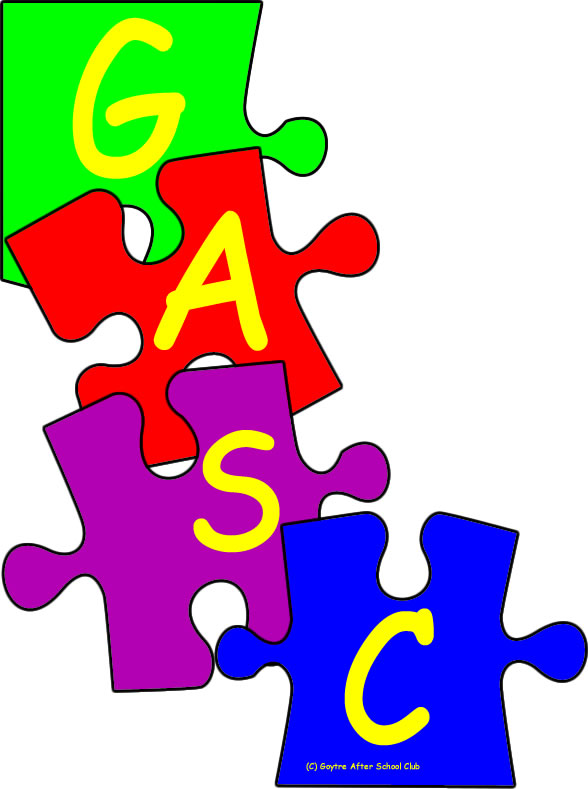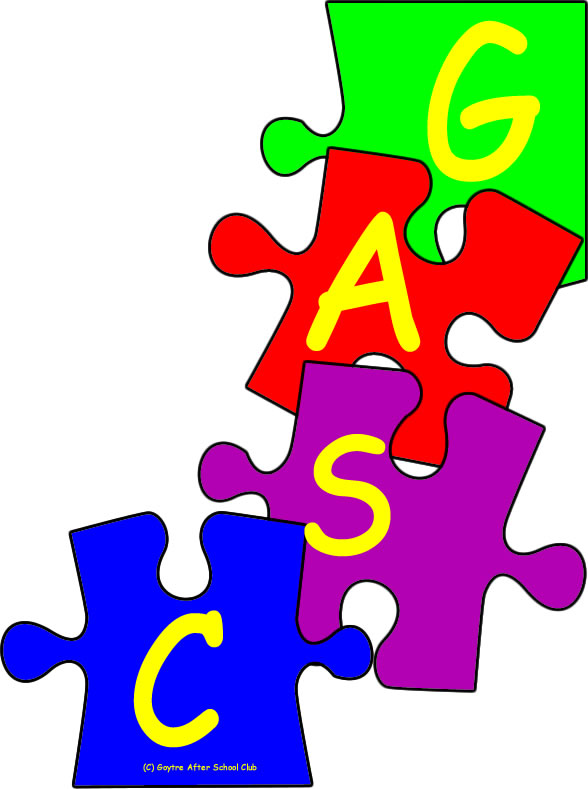 Goytre After School Club (GASC)
Registered Charity Number 1119483
Goytre Fawr Community Centre, The Old School, School Lane, Penperlleni, via Pontypool, Monmouthshire, NP4 0AH
The purpose of the Club is to benefit the children and parents of Goetre Fawr
and surrounding areas by providing out of school child care.
Goytre After School Club is registered with Care Inspectorate Wales (CIW) and has had excellent inspection reports,
GASC was inspected in July 2018 and the report is available from the CIW website .
GASC IS OPEN AND WILL REMAIN SO!
GASC will be open from Monday the 12th of April to Friday the 28th of May.
Please use the online booking forms, these can be obtained by clicking on the "Booking" button on the left .
The "Holiday Club" will not operate over the Spring Bank Holiday.
Committee

GASC is managed by a committee of parents and supporters and the following committee were elected at the AGM.

Chair: Mike Page
Vice-chair: Rhian Pollard
Secretary: Kate Morris
Treasurer: Kate Sheppard

Scroll down for more information about the Club.




Goytre Fawr Community Centre

Clubs

GASC operate the following clubs:


A Before School Club in the mornings, providing activities and breakfast, if required, prior to the school opening.

An After School Club in the afternoons.

An All Day Club, when there is an INSET day at the school

A Holiday Club, during some of the school holidays.

For times and fees please click on the Times and Fees button on the left.

Ages

The age of the children for the Before, After and All Day Clubs is normally that of primary school age ( 4 to 11 years). Occasionally, children up to the age of 12 are accepted.

For children attending the Holiday Club the age range is from 4 years of age up to their 12th birthday.

Places

For the Before and After Clubs we have a limit of 32 places. The number of places on offer will depend on the staff available.

The All Day Club and Holiday Clubs are restricted to 16 places.

Care
Inspectorate
Wales

Please note that the widget below is provided by CIW, GASC does not take any responsiblity for its operation or the content provided.

If this link does not work try the CIW button on the left.

Contact

Joan Howells
Senior Play Leader GASC , Goytre Fawr Community Centre, The Old School, School Lane, Penperlleni, via Pontypool, Monmouthshire, NP4 0AH
Telephone during club hours, answer phone outside club hours.
email

Cookies: this website does not use cookies.